The Canncas Utility Wall is an innovative solution for the growing needs of an evolving industry. This system is designed for grow racks to roll in and out with ease, and there are no connections required to be made between the rack and the system, thus reducing handling costs.
The utility wall was designed with three main considerations in mind; lighting, airflow and irrigation – all vital for plant health.
Equipped with LED lighting with a full-cycle spectrum on each rack level and optimized for rapid growth and complete plant development
Each Rack bay is equipped with air baffles to control air volume and direction of flow
Each Rack level is equipped with water irrigation and drainage
Lighting, irrigation and air flow distribution can all be controlled from one central location
Manufactured using stainless steel for maximum corrosion resistance ensuring the longevity that is required for this industry
The Canncas Utility Wall can be configured single sided, for placement against a wall, or double sided all in an effort to maximize grow space within the facility.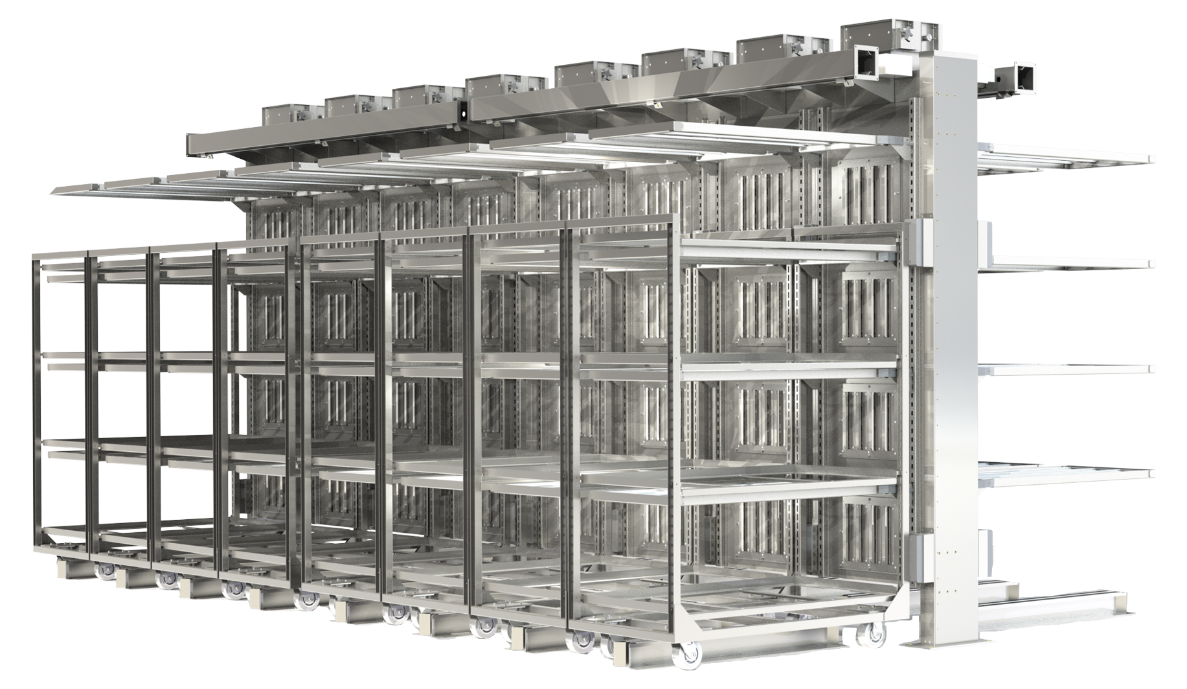 Learn more about our Utility Wall