Drying Rack & Pan Systems
The premier stainless steel drying and handling solution in the cannabis industry.
The drying rack and pan system is customizable in height, shelf spacing, and number of tiers for your facility and process. Contact us for custom sizing to suit your application.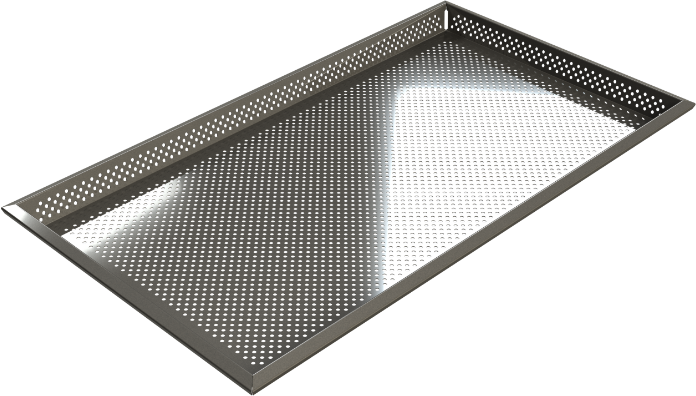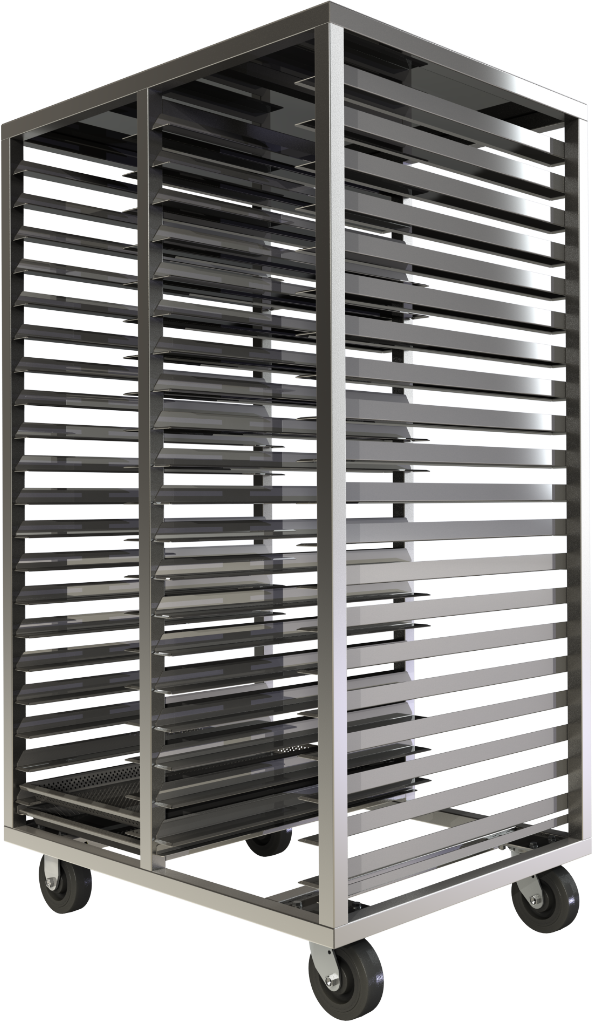 Canncas Drying Pans are available in a multiple of perforated configurations to provide the optimal drying solutions. The series also includes solid matching pans to capture all product during the drying cycle.
We offer easy-to-clean, food-grade stainless steel trays and pans for drying, storing and moving product, including stainless steel drying pans (1" and 3").
Fully welded construction for durability and strength
Perforated for proper airflow while drying product
Available in solid to accumulate any product loss
All pans are electro polished stainless steel, available in 18 or 20 gauge.
Learn more about our Trays & Pans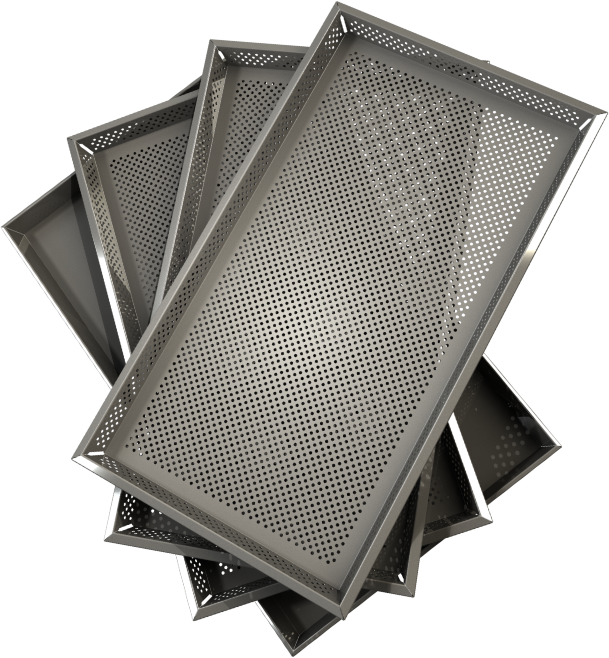 The Canncas Rack System can be designed to work with our Automated Pan Loading and Unloading System. Each of our racks feature tow brackets for joining racks together or for automated use and are available with 6" and 8" castors for smooth movement.
Our food-grade stainless steel drying racks come in multiple sizes and configurations, including Drying Racks (single and three compartments), Hanging Drying Racks and LED Grow Racks.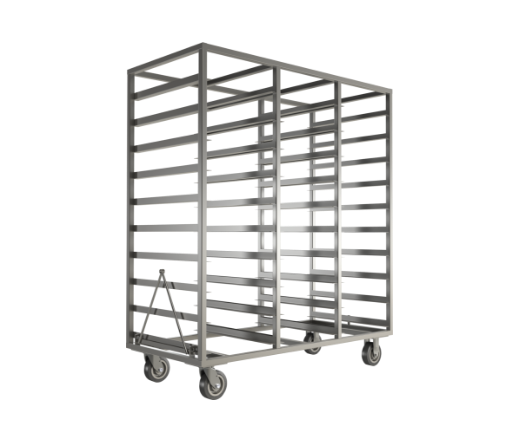 Fully welded construction for strength/durability
One, two, or three chamber racks available for handling drying trays
Custom spacing available for shelf height upon request
Solid accumulation trays on bottom base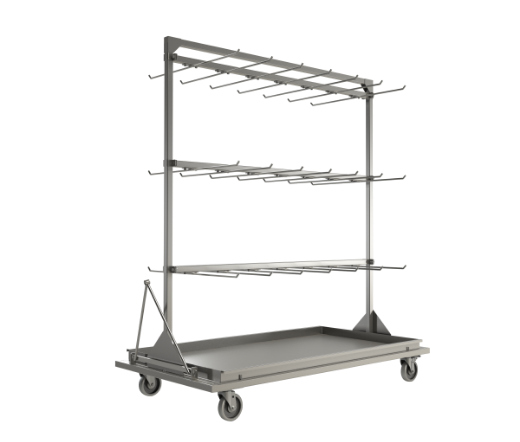 Adjustable hanging levels for maximum drying capacity
Three-Five horizontal members available per rack
Stainless steel solid bottom accumulation pan
Custom spacing available on hanging rods to maximize product
Easy to adjust height and sanitize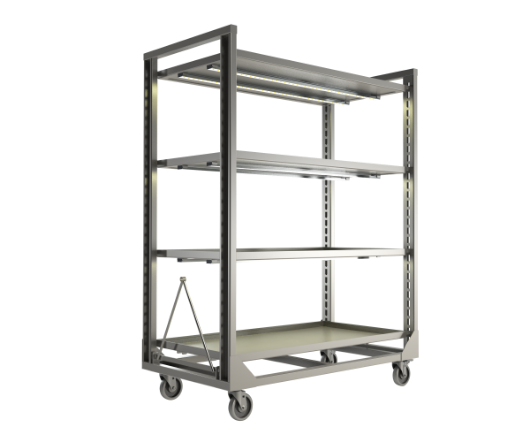 Adjustable shelf height for optimal growing
Removable LEDs for easy sanitation
Rack completely washes down including electrical
Removable pans for product loading
Fully welded construction
Custom sizing available
Learn more about our Drying Rack, Hanging Drying Rack & LED Grow Rack options
Full, End-to-end Solutions
We want to work with you to create a solution that is right for you.