The Canncas Drying Systems are designed with the cannabis producer in mind. Each system features stainless-steel construction, energy-efficient technologies, excellent craftsmanship, and an Advanced Technology controller allowing the operations to increase production rates without sacrificing quality.
All Canncas Drying Systems and equipment create a complete solution for any size operation through better engineering design and planning and can be customized for individual needs and space requirements.
Industrial Drying Systems
The Canncas Industrial Drying System is ideal for the large-scale cannabis producers and can be customized for maximum product use.
The advanced controlling system can control the drying environment and allow operators to manage their drying times
Create your own temperature, humidity and airflow profiles throughout the drying cycle
Equipped with sensors to track the process without interacting with the product
Full stainless-steel construction provides a sanitary environment which is easy to clean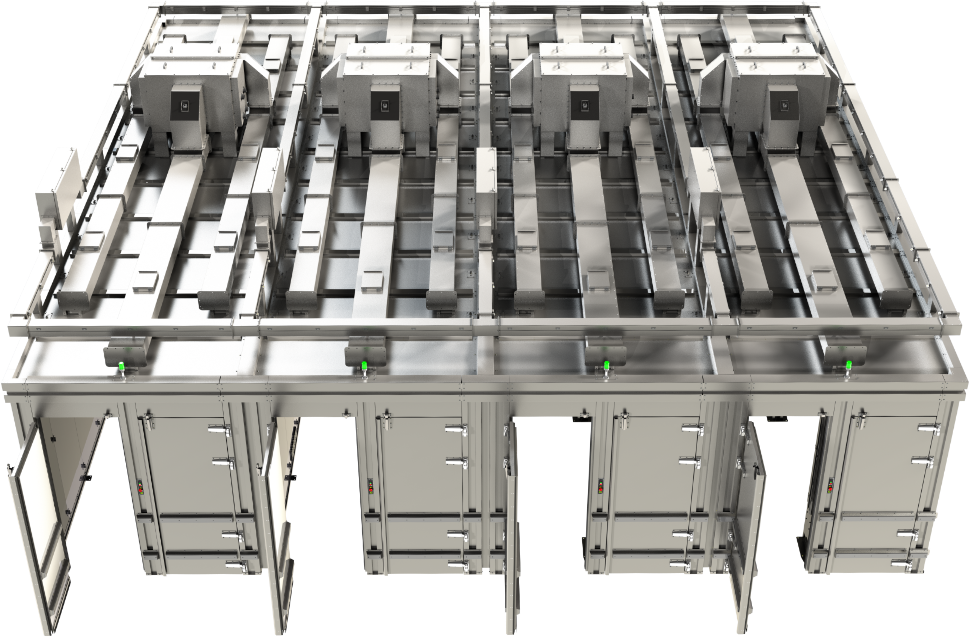 Learn more about our Industrial Drying Systems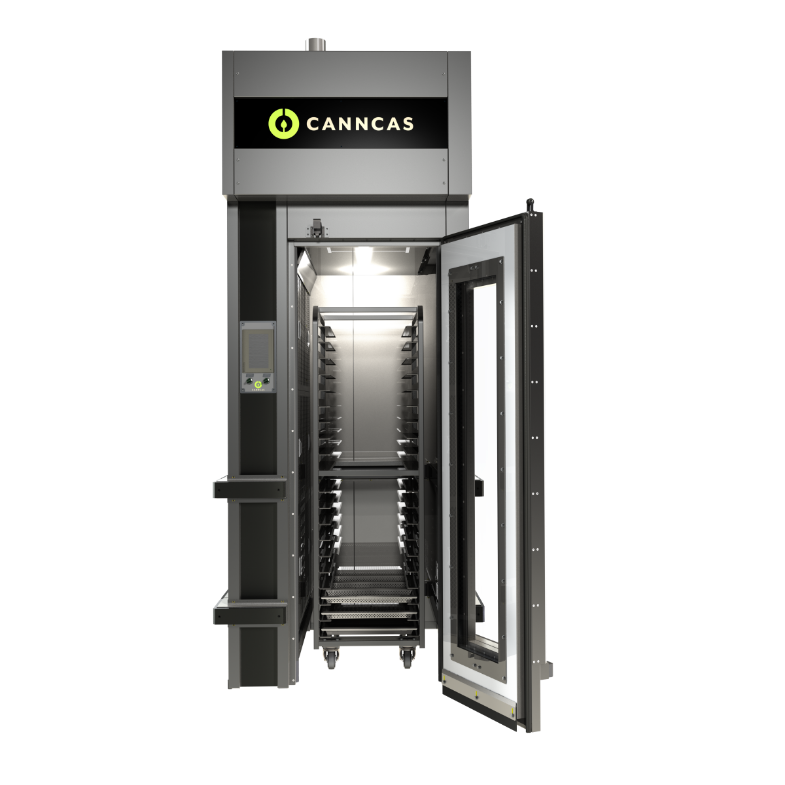 Commercial Drying Systems
The Canncas Commercial Drying System is deal for the micro grower and can be designed to meet the needs of any size operation.
The controlling system is combined with a closed chamber advanced conditioning system which allows the operator to set the preferred drying curve and repeat it time after time for a high quality and consistent end-product
Energy efficient self-contained dehumidification system results in lower operating costs
Self-generated humidification system provides well distributed and consistent air circulation in the chamber resulting in a reduced drying process
Learn more about our Commercial Drying Systems